The Best Accounting Software for Small Business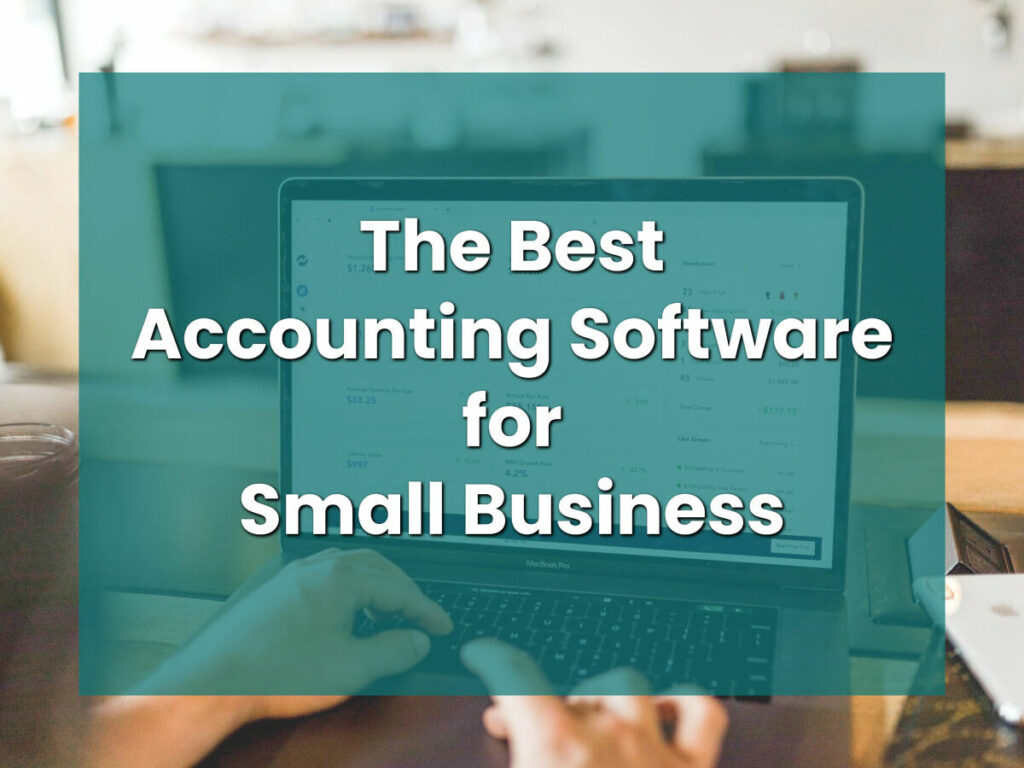 Accounting is one of the most crucial functions of a business, but today's entrepreneur needn't worry. Numerous accounting software programs are available to help manage the financial transactions of your business, with programs ranging from basic accounting to total management of your company finances (also known as Enterprise Resource Planning or "ERP"). The use of accounting software enables companies to utilize the resources in their departments effectively, diminish costly accounting mistakes and improve operational efficiency.
Accounting Software Solutions
NolaPro is a customizable accounting solution developed by Noguska LLC. This software features order tracking, POS, inventory, and more.
NolaPro features a module in which companies can monitor sales, develop customer profiles and incorporate employee tracking time and other management applications. Its accounting ledger includes double-entry accounting, a balance sheet, account summarizations, and the capacity to produce profit and loss reports. NolaPro offers an accounting solution for companies that need to manage employees, vendors, and customers.
In the payable module, companies can generate vendor bills, produce aging reports, monitor credit card purchases, as well as check the status of payments. This software is perfect for businesses in various industries including pharmaceuticals, architecture, hospitality, and telecommunications.
Sage 50 is an ideal accounting solution for small businesses with products such as invoicing and billing, software analytics, security reporting, and inventory management.
Sage 50 incorporates built-in data checks that detect accounting mistakes as well as suspicious transactions. Its security and audit functions enable users to monitor who is editing and entering data or accessing certain functions. The software includes analytics and forecasting that can be exported into Microsoft Excel.
The inventory management platform of Sage 50 helps users monitor inventory based on qualifiers including size, style, and color. The system tracks inventory and creates a purchase order particularly when levels are running low. Sage 50 gives industry solutions for various business sectors including accounting, manufacturing, distribution, and construction.
Sage Business Cloud Accounting
Sage Business Cloud provides modules that enable you to create invoices, manage quotes, and process and submit VAT and cash flow forecasting.
For the $40 Sage Business Cloud plan, you receive user-friendly modules to manage invoices, and quotes, submit VAT online, cash flow forecasting, smart bank feeds, multiple currency support, reconciliation, and project tracking. Comprehensive video tutorials and free unlimited 24/7 telephone and email support are included with your plan.
Check out affordable business software here.
Netsuite Financials is the number one cloud provider of Enterprise Resource Planning. It is also recognized as the most suitable financial management system for growing companies in need of group consolidation, tax compliance, and multiple language support.
NetSuite's basic accounting software is specifically designed for mid-sized to large-sized companies with more than 50 employees.
Sage Intacct is another highly-recognized provider of cloud-based accounting. Its software applications are perfect for small and mid-sized businesses and can offer real-time operational and financial insights with the capacity to automate critical procedures.
Sage Intacct provides users with a wide range of accounting applications including accounts receivable, accounts payable, general ledger, order management, and cash management. It includes time and expense management, built-in reporting and dashboards, revenue management, multiple entity consolidation, and project accounting.
This accounting software has the capacity to integrate with other business applications such as POS systems, CRM, and payroll systems to give users the option over which applications they wish to leverage in their organization.
Cougar Mountain Software is an accounting solution that has the capacity to customize ten integrated modules. This software is ideal for small and mid-sized businesses and can be installed in the cloud or on-premises. The major features of Cougar Mountain include internal controls, individual user rights, rental equipment tracking, customizable reports, audit trails, and FASB and GAAP compliance.
Denali Business provides accounting functionalities such as data analysis auditing, reporting, and multiple location inventory management. For non-profits, Denali Funds offers a grant, donation, and overhead accounting solution.
Cougar Mountain Denali Business solution provides business assistance particularly in controlling and monitoring the flow of business resources. Moreover, it allows businesses to manage multiple invoices, collection status, and client information. Other features include bank reconciliation, purchase orders, and a payroll system.
Deskera ERP is a comprehensive business management suite that automates distribution, billing, sales, purchasing, payment processing, product receipt, sales commission calculations, asset management, warehouse management, bank reconciliation, core accounting, sales tax compliance, financial reporting, and multiple currency support including the ability to print checks.
Deskera ERP also offers built-in integration with other third-party solutions such as UPS, Orderful, and AvaTax. It is customizable for user preferences, rules, alerts, and automated workflows. Deskera ERP can be accessed from any browser independent of the operating system. It comes with an Android and IOS compatible mobile app. This software is perfect for small and mid-sized businesses.
Budget Maestro offers a comprehensive accounting solution capable of forecasting, budgeting, reporting, and consolidating. Budget Maestro is perfect for industries such as healthcare, manufacturing, retail, non-profit organizations, business services, and wholesale distribution. This software also offers a centralized database that updates any changes to a company's data.
Budget Maestro has a calculation engine that ensures all computations are grounded on sound accounting principles. Budget Maestro has a "financial intelligence" that automatically builds the balance sheet off the profit and loss activities and automatically builds a cash flow statement from the balance sheet.
Acumatica ERP is a mobile-based and cloud-based enterprise resource planning solution, which allows a real-time view of the operations of your business. Together with its global network partners, Acumatica ERP offers a complete suite of integrated applications relevant to business management such as professional, financial accounting, and distribution services.
The distribution management feature of Acumatica enables users to handle orders and quotes, automate purchasing, track inventory and enhance customer service. The program is completely integrated with manufacturing, CRM, and financials as well as project accounting for transparency across the organization.
The project accounting feature of Acumatica offers solutions for timesheets, complex billing, and budgeting as well as project inventory. It aids built-in accounting tools including accounts receivable, accounts payable, general ledger, purchase orders, sales orders, time and expense mobile applications, and inventory management.
Wave is a cloud accounting software customized exclusively for small businesses. Compared to other free accounting software programs that restrict functions, Wave Financial provides a comprehensive accounting feature without monthly costs.
Wave Financial is free and is best used for service-based businesses. It is an ideal fit for freelancers, consultants, self-employed entrepreneurs, and small businesses that have 10 or fewer employees.
Wave Financial allows you to make an account in just a few clicks by entering your email address and password. After completing the signup process, you can start customizing your account by completing your business type and company name.
Once you log in, you will find a sidebar menu categorized into banking, accounting, sales, reports, and purchases. Wave has a user-friendly interface that helps you run financial reports as well as perform basic accounting with great ease.
FreshBooks is convenient and easy-to-use accounting software. With just a few clicks, you can easily add billable time and expenses, establish recurring invoices, customize the appearance of the invoice, and set up automatic payment reminders.
FreshBooks connects to your bank, tracks time, produces reports, and assists you in managing projects. Like most other accounting software, FreshBooks provides various pricing plans, based on the number of clients you have. One distinguishing feature of FreshBooks is that it aids financial education for college students by giving free accounts. It also offers classroom materials to college students and educators.
Kashoo is accounting software that is ideal for small business owners, freelancers, and independent entrepreneurs to handle audits, taxes, and other accounting functions. This software is accessible on mobile devices via an iOS app.
Kashoo enables users to operate in offline mode and synchronize data as soon as there is an established internet connection. It aids accountants in creating and sending invoices through the use of customizable templates. Users can track expenses by attaching images of receipts and can also file expenditures under the appropriate account to make them accessible during tax filings.
Kashoo allows users to automate bank reconciliation by synchronizing data with banks all over the world. It enables business owners to create financial reports, accounts receivable, profit and loss statements balance sheets, and more. The solution also provides a dashboard that enables users to forecast data based on current figures.
Zoho Books is accounting software that provides the basic features every micro business needs. It also offers advanced tools as well as integration so that the company can continue using the software even as it grows. Zoho Books has low pricing in comparison to competing accounting software. Their basic plan only costs $9 per month while the professional plan is $29 per month and supports 10 users.
Zoho Books is an easy-to-use application with a simple and fast account setup. You simply need to enter your business name, password, contact and payment information.
Zoho Books enables you to save time through workflow automation. Use the software to perform automatic tasks such as securing payment reminders and invoices, tracking expenditures, and sending notifications when your bills are due for payment. You can also convert sales orders and perform invoice estimation with just a few clicks. Zoho Books enables you to track the time and has a project management tool feature, which allows you to bill based on task hours, staff hours, and project hours at a fixed cost.
Intuit Quickbooks is an accounting software application perfect for small to medium-sized businesses. Quickbooks provides functionality to handle multiple locations, users, large quantities of transaction data, or inventory workflows.
Intuit Quickbooks offers customized reporting tools that aid users in data analysis and making informed business decisions. This software application integrates with Excel to expand its reporting capacity. Quickbooks provides tools for scanning and attaching documents such as quotes and receipts. This solution allows businesses to arrange documents into categories and monitor significant accounting files. It maintains a change log to document changes within each report with a proper timestamp and date. The program also allows organizations to monitor employee information and secure regulatory compliance.
KashFlow is one of the easiest accounting software applications to use. It helps in importing data from Excel, Sage, and Quickbooks. KashFlow's interface is direct and it has various templates and invoices that you can use right away.
This application has lots of functionalities that encompass all the major needs you would expect. You can handle supplier and customer details, automate purchases and records, automatically import bank transactions and have the system notify you of late payments.
AccountEdge is an accounting and management solution that works with both Windows and Mac operating systems. This software application is ideal for small businesses and aids users in creating and tracking sales as well as purchases, running payroll, monitoring and creating inventory, and managing time.
The major features of AccountEdge are banking, payroll, invoicing, purchase orders, inventory, time billing, and e-commerce. Users can manage orders, quotes, and invoices for time, services, and items sold. Payments are processed on invoices and orders.
AccountEdge's banking tools allow users to send and receive money, prepare deposits and electronic payments, print checks, and reconcile accounts. Its purchase orders feature allows users to create and track purchase orders and bills. AccountEdge also enables users to create an e-commerce platform, allowing them to sell items online.
This page may contain affiliate links, which means MyCompanyWorks may receive a commission if you make a purchase using these links.
This entry was posted on Tuesday, July 10th, 2018 at 5:29 pm and is filed under Small Biz Management, QuickBooks & Accounting. You can follow any responses to this entry through the RSS 2.0 feed. You can skip to the end and leave a response. Pinging is currently not allowed.