Founder Superpower #7: Product Obsession
Below is an excerpt from our book Startups Made Simple: How to Start, Grow and Systemize Your Dream Business. Learn more about the book here.

---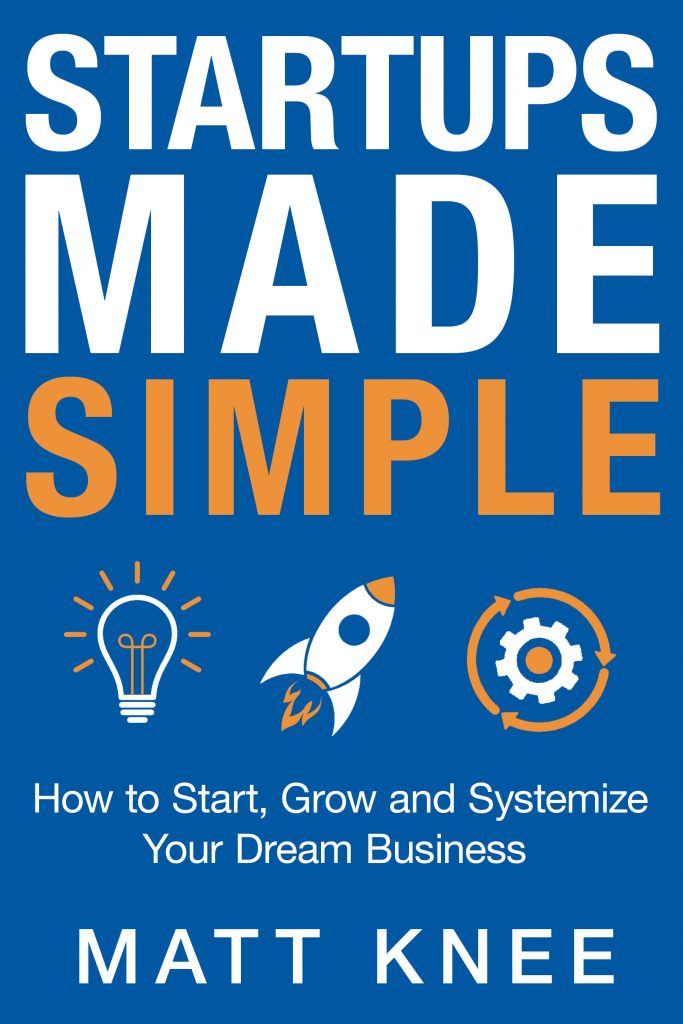 Great founders typically have a very clear vision of how their business, product, or service should work, how their clients perceive and interact with their business, and include details on how the product looks and feels. Many founders work very hard on perfecting and even micromanaging the user experience from beginning to end and I believe this can pay huge dividends. You can truly tell when you're doing business that has a founder who cares about these things, usually from the moment you go into their business location or visit their website.
If there's a disconnect between a founder and the average employee, it's because many times an employee just doesn't "get it" in regards to creating a truly great client experience and having high standards (especially if the founder has not communicated the importance of that to the team). This is why I see a lot of people quit companies and start their own company; they have higher standards than their former boss or manager and believe they can definitely do it better.
The average employee may not understand that misspellings and bad spacing/formatting on website, emails, or marketing material are bad and reflect poorly on the business. Why broken signs, dirty bathrooms, and dirty counters look terrible and indicate sloppy management. Why the company name "DeBeers" is written properly and "Debeers" is not. Details matter.
Try to find any of the above-mentioned issues on anything that Apple does from their website to their retail stores to their emails; it simply doesn't happen, and that's because Steve Jobs made the user experience an obsession. If your employee doesn't understand why a misspelling or dirty counter is a huge deal, then that person needs proper training or needs to work somewhere else with lower standards. You usually know you have a superstar employee if they start noticing things that would drive you crazy and pointing them out, or better yet, fixing them.
If something in your business is allowed to go below your standards and is not fixed or noticed by anyone, then you actually have set a new standard whether you intended to or not. If employees have noticed it and have not done anything, then that's even worse, and you need to take action to make sure your standards are known and clear.
How to Build a Great Product or Service
Focus on good design. Whether you have good taste in design or need to hire a good designer for your product, focusing on good design is usually step one in building a great product. Note that designing a great process or service is design as well.
Have written standards. If how you expect things are not known, then how will your team know? Write these down as policies, procedures, and even core value or mission statements. See Step 5 for more on this.
Experience it yourself. Actually use your own product or service like a client would (or have a friend or family member do this) and make sure you want to use your product (it's a big warning sign if you don't want to). Make this a regular habit and fix anything below your standards.
Have a roadmap. Write down exactly how your customer experiences your product, and examine the process from beginning to end for ways to simplify and improve the experience. Centralize and prioritize feature requests and improvements so you know where the product is going.
Focus on the customer. Be focused on the customer and what they want, not on what you want or what your competition is doing. Watch competitors, yes, but keep your focus on your customer and you can't lose if you listen to them and meet their needs. Keep a list of client feedback or complaints and fix the issues one by one.
Provide superior service. This is almost always the easiest differentiator when starting out, especially if your product or service is not up to your standards yet. You may not be able to offer a great product or low prices, but you can hustle on service. The advanced version of this is to build a product so great or intuitive that it doesn't require much service or that clients can self-service.
This was an excerpt from our book Startups Made Simple: How to Start, Grow and Systemize Your Dream Business. Learn more about the book here or see our previous excerpts here.

This entry was posted on Thursday, February 27th, 2020 at 8:14 pm and is filed under Startups Made Simple Book. You can follow any responses to this entry through the RSS 2.0 feed. You can skip to the end and leave a response. Pinging is currently not allowed.