Founder Superpower #9: Resourcefulness
Below is an excerpt from our book Startups Made Simple: How to Start, Grow and Systemize Your Dream Business. Learn more about the book here.
---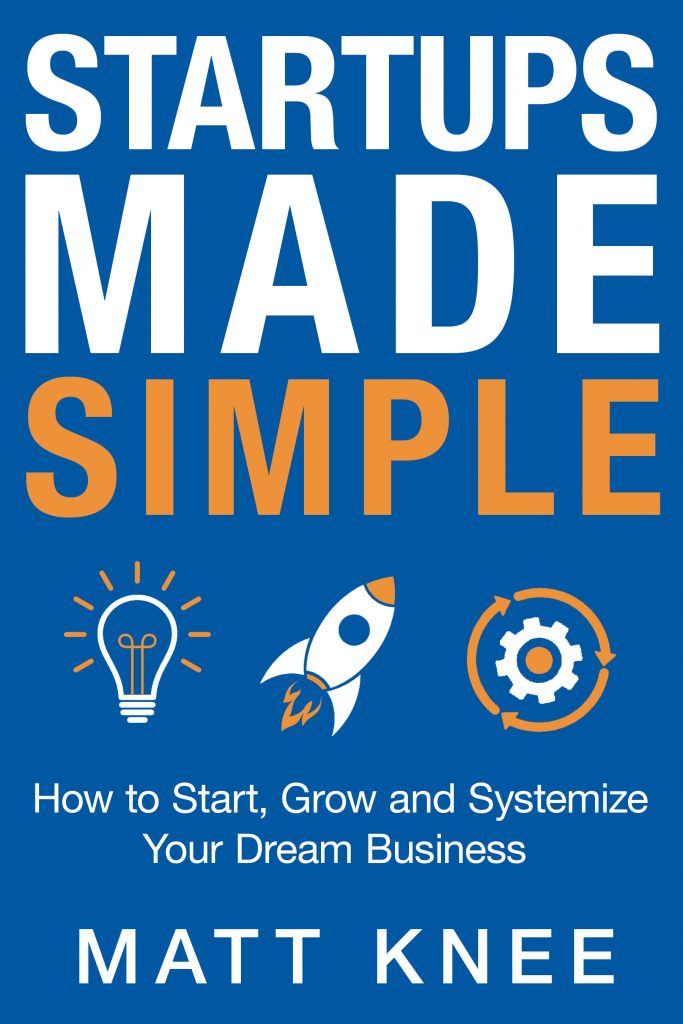 Next in line and closely related to Agency is Resourcefulness. As a founder of a startup with limited resources (and all but the most well-funded startups have limited resources), you need to learn a lot, stretch every dollar, do more with less, solve the big problems, land the big meetings or deals, and build the great product or service. Frugality is a related trait.
You will never have the resources to do everything you want, so you have to be Resourceful and figure out how to acquire the resources you need to succeed. Again, very similar to Agency but worth mentioning as all businesses are about prioritizing resources.
How to Build Resourcefulness
Admit to yourself that you will never have enough resources to do everything you want and that you must prioritize, make trade-offs, and use your existing resources as much as possible. Learn to make do with what you have at this time, and strategize to get what you need to take you to the next step in your plan.
Resourceful people look for answers and solutions themselves and don't need their handheld. For example, later I recommend you choose and use a digital calendar and task manager. Now, I could provide all kinds of recommendations, instructions, steps, and even step-by-step screenshots of how to set them up and use them. However, I promised not to waste your time and I'm going to trust that you're Resourceful enough to click "Help" on the website or app and read the most up-to-date information in learning these tools. When you have employees, you want them to be Resourceful too and not need constant hand-holding.
Being Resourceful also means knowing what not to focus on, and one thing I see startup founders do a lot is jump over dollars to get to pennies. You definitely need to be frugal in a startup, but obsessing over anything under $100 is likely not worth your time unless you're completely broke.
Worrying about costs under $100 will send you down a rabbit hole of frustration and lost time. You'll spend half the day and all your mental reserves chasing down, arguing, and contesting a $49 charge with the merchant, your credit card company, or bank.
Also, don't be cheap with yourself. It's much better to have the good cup of coffee and a decent meal than live like you're in a prison camp. Treat yourself every now and then. Otherwise, what's the point of it all?
One way to value your time more is to know your Effective Hourly Rate (EHR). This is the amount that your time is worth and is based on your income divided by the number of hours you work. Remember it and post it on your computer or the top of your to-do list. If you don't know your income or don't have any, then set it at $100/hour. I'm serious; founder work is easily worth that if you're being effective.
Also for motivation, always remember, "I'm being paid $100/hour for this; this is valuable work." If you have extra time, handle the small stuff, put it on a list to do later, or get a virtual assistant. The best business people pay others to make problems go away.
This was an excerpt from our book Startups Made Simple: How to Start, Grow and Systemize Your Dream Business. Learn more about the book here or see our previous excerpts here.


This entry was posted on Thursday, March 26th, 2020 at 2:47 pm and is filed under Startups Made Simple Book. You can follow any responses to this entry through the RSS 2.0 feed. You can skip to the end and leave a response. Pinging is currently not allowed.