The 16 Startup Founder Superpowers
Below is an excerpt from Part One of our book Startups Made Simple: How to Start, Grow and Systemize Your Dream Business. Learn more about the book here.
---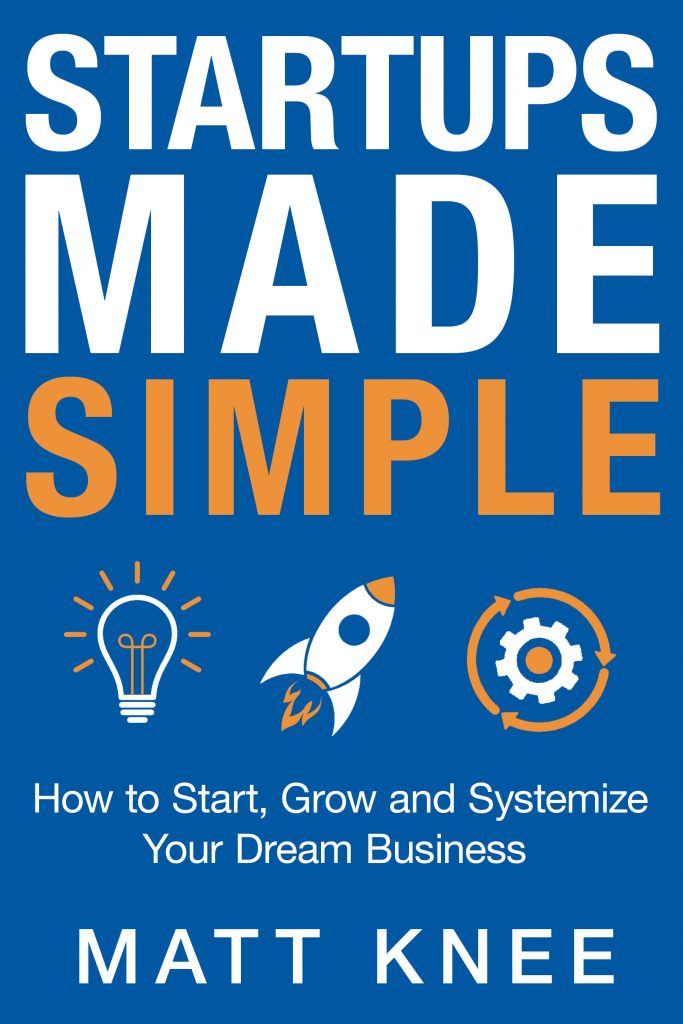 ---
"I see entrepreneurial efforts often fail but good entrepreneurs don't fail." – Naval Ravikant, founder of AngelList

---
Why do we start with the founder habits, skills, and traits that I call the Founder Superpowers? Because these have proven to be the most obvious determining factors of success in starting a business. Highly effective founders can make even mediocre ideas work and bad teams more effective. It's why venture capitalists and others keep shoving piles of cash at the same people over and over: These people have a set of skills that continually deliver results.

Habits and skills, however, can be learned, and through my research over the years, there is a core set of skills that will definitely improve your odds for success. Don't worry if you don't have all of these right now (and I would never insinuate I have all of these). People succeed all the time without some or even most of these skills. However, they are usually very good at one or more of these and have a cofounder, team, or at least an assistant that compensates for a lack of any of these skills. (Or they simply learn them on the fly like most of us.) Think of all of these as a "talent stack" as Dilbert's Scott Adams likes to say; the better you get at each one adds value because they all work together.

The Superpowers

I group these superpowers in four broad categories:

Energy:
Superpower #1: Health
Superpower #2: Perseverance
Superpower #3: Optimism
Superpower #4: Momentum
Vision:
Superpower #5: Clear Vision
Superpower #6: Clear Goals
Superpower #7: Product Obsession
Execution:
Superpower #8: Agency Mindset
Superpower #9: Resourcefulness
Superpower #10: Personal Productivity
Superpower #11: Good Decisions
Superpower #12: Problem Solving
Leadership:
Superpower #13: Good Communication Skills
Superpower #14: Accountability Mindset
Superpower #15: Team Development and Motivation
Superpower #16: Courage to be Disliked
These categories might sound like an oversimplification, but think about it—if you have enough Energy, you can work very hard on whatever you put your mind to for as long as necessary and persist through tough times. If you have a clear Vision, then you can imagine a clear future and something great that people will want. If you are great at Execution, then you can get things done, including implementing your Vision. Now combine all this with Leadership and the ability to get a team to go along and get things done, then you're basically unstoppable in life (not just business).

Note that these could also easily be called the Employee Superpowers in many regards, so developing these skills in your team is a great way to build a great company. You can make a team of highly competent, entrepreneurial, mini-CEOs.

In Part Three, I provide a checklist for you to rate yourself (and your co-founders or team might consider doing this) on these Superpowers, which should help you not only improve in areas where you are weak but focus on areas where you are strong.
This was an excerpt from our book Startups Made Simple: How to Start, Grow and Systemize Your Dream Business. Learn more about the book here or see our previous excerpts here. 

This entry was posted on Tuesday, June 4th, 2019 at 2:19 pm and is filed under Small Biz Management, Starting A Business, Startups Made Simple Book. You can follow any responses to this entry through the RSS 2.0 feed. You can skip to the end and leave a response. Pinging is currently not allowed.